What is Māori Development?
Māori development is defined by Dr Jim Mather as 'a kaupapa Māori a framework of interconnected cultural, community and commercial objectives designed to achieve transformative change resulting in benefits for all stakeholders. This definition formed the basis of his doctoral thesis and the creation of the 'Kahikatea Development Framework'.
To provide a distinctive Māori perspective on Māori development, the whakataukī or proverb 'kia uru kahikatea te tū' is used to encapsulate the nature and key characteristics of Māori development.  It refers to 'whanaungatanga' whereby collaborative effort is essential to mutual strength, survival, growth and success.
The kahikatea is typically the tallest tree in the forest, and grows in groves with other kahikatea. It is unique as its root structure does not primarily grow below ground, but rather across the forest floor to connect and intermingle with the roots of other kahikatea.  It is this intermingling of roots that makes it amongst the strongest and most resilient of native trees within the forests of Aotearoa New Zealand.
The literal meaning of the whakataukī is 'to stand as a grove of kahikatea' and as a result kahikatea are extremely difficult to fell because they are supported by the intertwined roots of other kahikatea.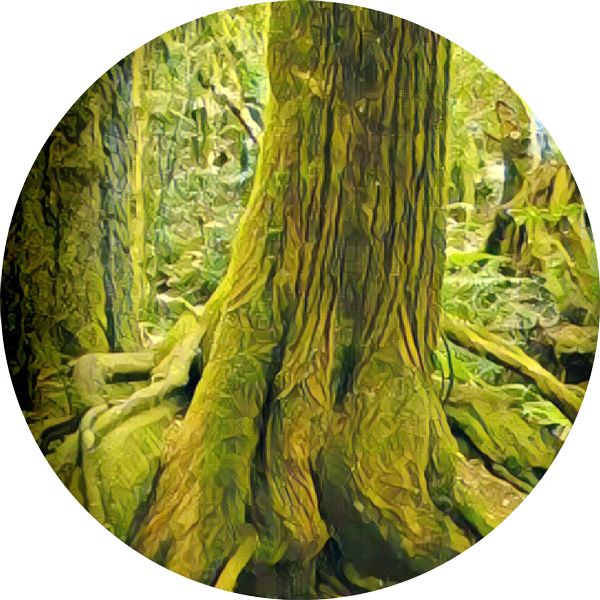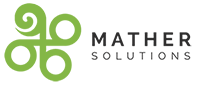 The logo of Mather Solutions Limited depicts the root structure of kahikatea which extends above ground and through being interconnected creates a strengthened grove. Each of the circles represents the foundations of Māori development – cultural, community and commercial success – whilst the koru signifies 'kotahitanga' arising from all 3 core elements being aligned.
Our brand is effectively a representation of the 'Kahikatea Development Framework' and our associated 'mātāpono' (principle) of success through unity of purpose.
More information can be found in Dr Jim Mather's doctoral thesis 'A Critical Examination of Māori Economic Development: A Ngāti Awa Perspective'